What if...
you could wake up each day feeling empowered and full of unshakeable confidence?
That's exactly why I created the Fire Up Your Favorite Self Accelerator.
I wanted to take my most life changing tools and deliver them to you in a supportive setting, so you can follow the proven framework that helps you align your productivity with your vision, and step boldly into the most impactful version of yourself.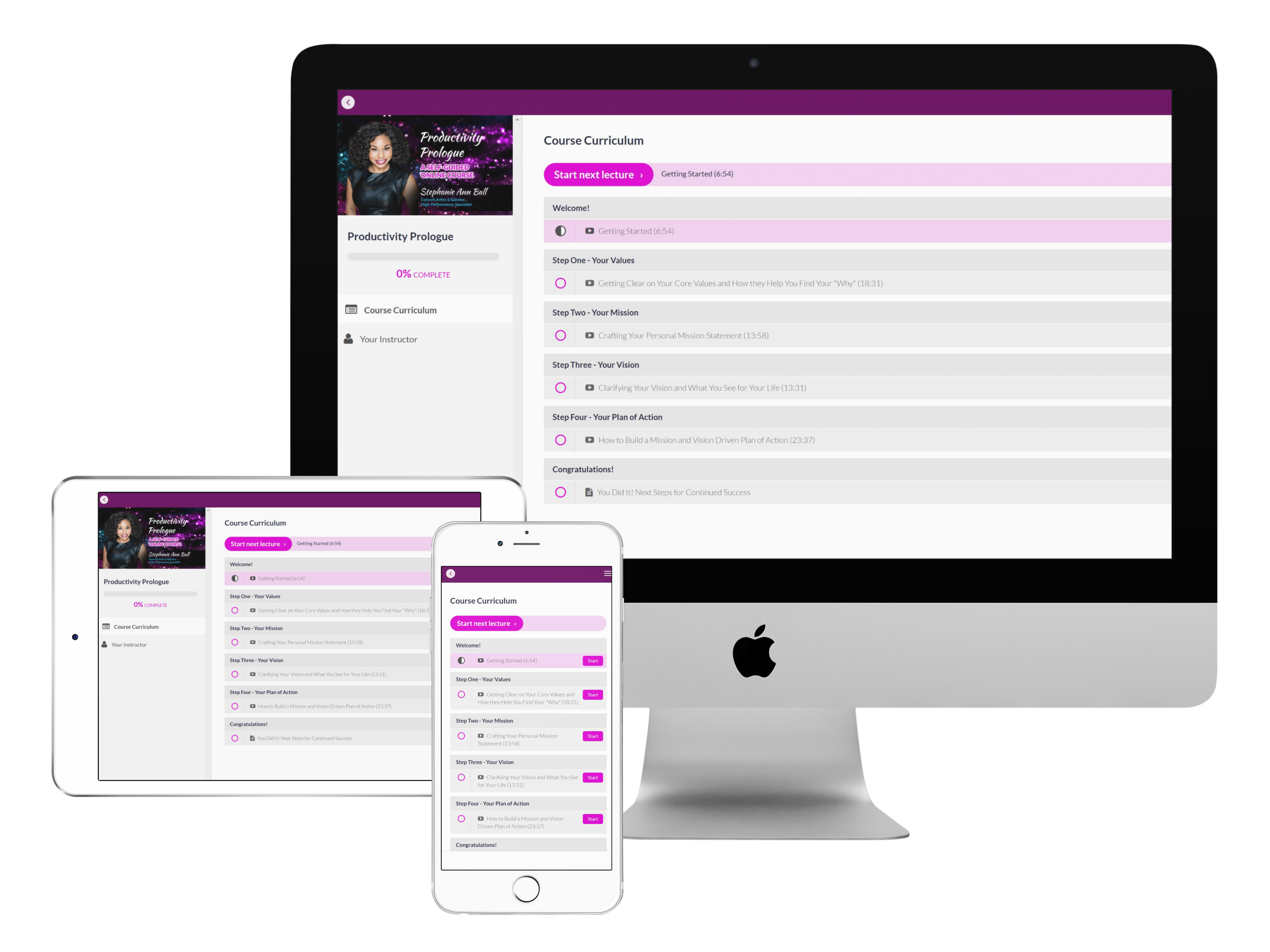 So if you want to learn how to get in on this goodness...
What Will We Cover?
The Accelerator is a collection of micro trainings that help you uncover what you want and why you want it, so you can make sure your projects are in alignment with your desires before the work begins.


Inside, you'll find easy-to-implement video trainings that teach you:
What's Included...
This all-new course in the Illuminate Your Legacy Academy is more than a collection of
training videos. It is a sacred space for growth, connection, community, that will guide
you towards more peace, pleasure, and plenty.
▶ Quizzes and assessments to uncover your strengths and unique personality traits.
▶ Weekly workshops led by personal development experts to help you develop habits for success.
▶ A monthly guidebook to help you create a framework for a transformational month.
▶ Monthly group music workshops led by Stephanie to explore our voices together.
▶ Over 40 modules of supporting online content to help you continue your lifetime of growth.
▶ Access to the exclusive Facebook community for daily support and connection.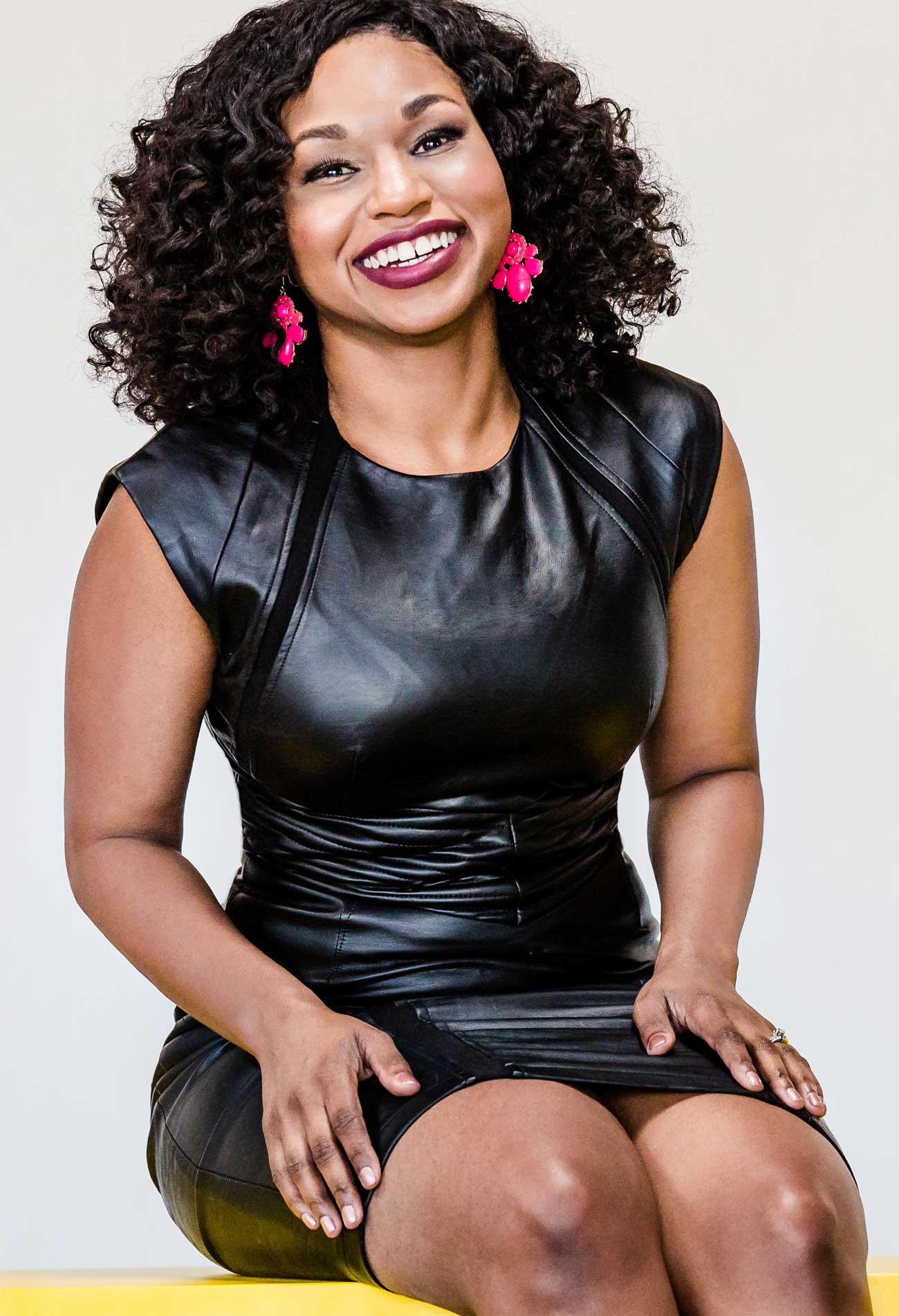 Our Framework...
Using my L.I.G.H.T. Formula
I'll walk you through the following elements, and show you how to integrate them into all areas of your life by tapping into the power of your voice and all the things that make you unique.
L - Leverage Your Mission
I - Integrate Your Strengths
G - Galvanize Your Efficiency
H - Honor Your Recovery
T - Transform Your Relationships
L - Leverage Your Mission
Learn how to define your core values, write a powerful mission statement, and develop a vision statement for yourself. These three things give you the clarity to stay laser-focused on the things you want to accomplish so you can get out of your way and create your dream life by design.
I - Integrate Your Strengths
Deepen your understanding of how you process information, what you naturally do best, and what your optimal environment is for getting things done. Once you know that, you can access those superpowers anytime you need them.
G - Galvanize Your Efficiency
Learn how to create the systems and structures that help you get more done in less time. These sustainable productivity methods ensure that you consistently move towards your goals no matter what life throws at you, without sacrificing time for rest and recovery.
H - Honor Your Recovery
Learn how to cultivate self-care routines that are truly revitalizing, and add strategies and mindset tools to help you bust through procrastination and overwhelm. We'll also explore how making a creative outlet part of your self-care routine increases your quality of life, and how speaking your truth and setting boundaries will help you move through every day feeling confident and empowered.
T - Transform Your Relationships
From your relationship with your voice to your relationship with yourself, and your relationship with others, you'll learn how to be an agent of change and healing for the world. These tools for leadership, listening, and communicating your story will help you develop the beautiful connections that are the lifeblood of everything we do.
Our Experience
By the end of our time together you'll experience a myriad of shifts. Some will be related to your specific intention, but as a collective, we'll get to enjoy the following and much more...
● Replacing the mental clutter with clarity and confidence
● The renewed focus to see the clear path to your desires
● Flowing between work and home life with ease
● Lower stress levels and more overall well being
● A roadmap that gives you the steps to take to manage your time and bring your dreams to life
This will be a deeply powerful experience, and it is my honor to be guiding you along the way!
It's Been Amazing Watching These Women Grow
As helpful as these trainings are, ultimately the credit goes to each of the amazing women who have made this commitment to themselves and their goals.
I'm so proud of each of them.